Elf Bar TE 6000 India Vape
The Elf Bar TE 6000 india vape aspects a greater battery ability that is rechargeable as properly as the well-loved vary of fruity flavors you understand and love from ELF BAR. Amazingly quiet to use with no sound upon every puff.
Unlike different devices, there is no problem of switching out messy coils or charging. It is supposed to be changed when it runs out of puffs. Despite being sleek and light-weight to fit in your pocket, this system grants up to 6,000 puffs – sufficient to live longer than forty cigarettes. The 5% salt nicotine content material offers a sturdy hit which will make it convenient for you to swap away from cigarettes as it is adequate to fulfill your cravings quicker, simpler and cleaner. Truly gratifying and handy to use with computerized activation when you inhale.
It is best for novices as it is so handy to use with zero mastering curve.
Elf bar TE 6000 India Product Highlights:
6,000 puffs
50mg salt nicotine content material (5%)
550mah battery (micro usb rechargeable)
Inhale activation (no button to press)
15ml liquid potential (not refillable)
Light-weight and pocketable
Package Contents: ELF BAR TE 6000 puffs Disposable Vape x 1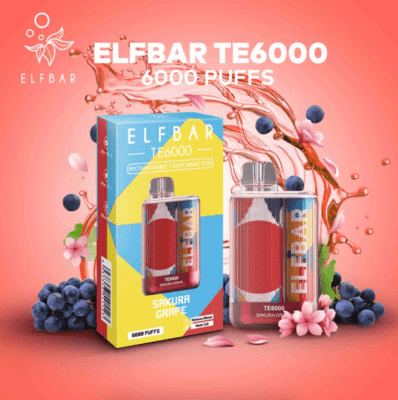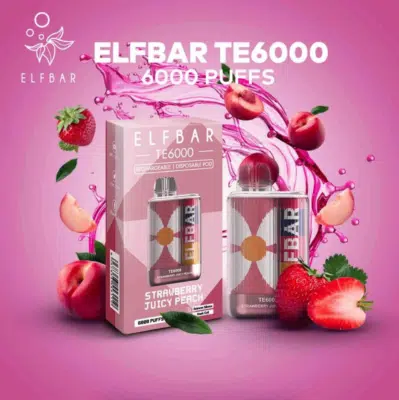 Note: There is no exchange/return available on purchase of vapes.
So, now you can buy Elf Bar TE 6000 India online at best price at yuotoindia.com on a cash on delivery(COD). For more vapes see the below products:
Best Selling Vapes
For more vapes you can look at our best selling vapes at yuotoindia.com at the best prices on cash on delivery.

Buy Vape India Online | At Best price